@RaymondJames on Twitter
Do you ever find yourself wishing you could add a little more joy to your day? Good news: we have 11 easy ways to m… twitter.com/i/web/status/1…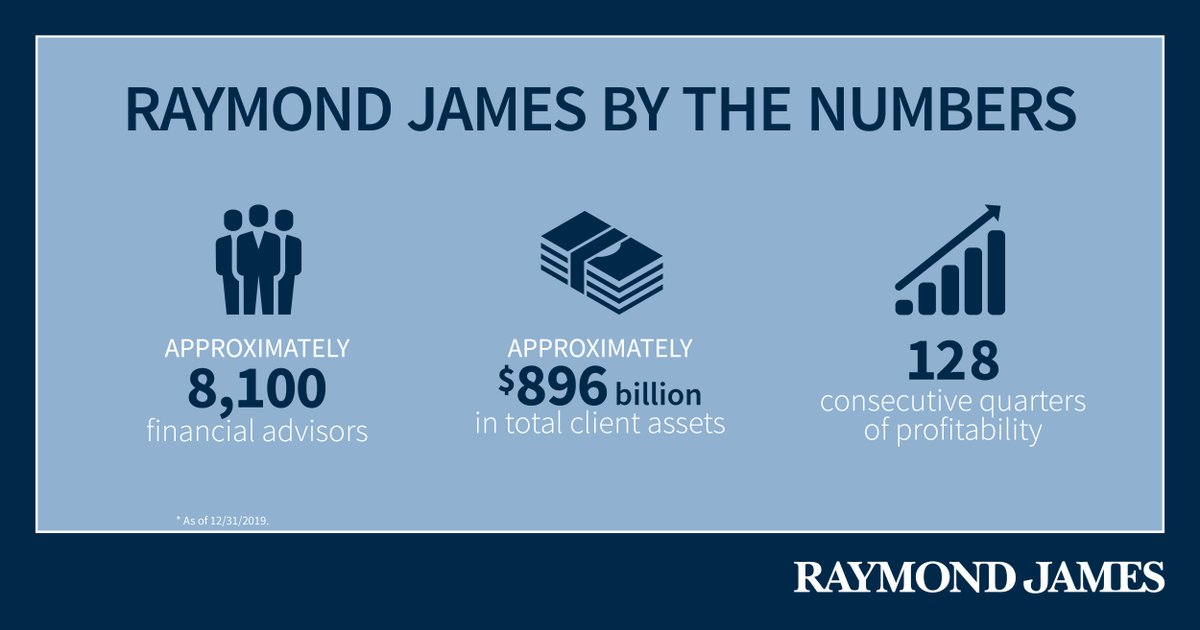 If you end up receiving an unexpectedly large #tax refund, consider using it to invest in your financial future. He… twitter.com/i/web/status/1…
Online learning makes it possible for busy professionals to further their education. Explore your options here:… twitter.com/i/web/status/1…
Tune in to @CNBCWEX around 5:30 a.m. ET: Chris Meekins will be on?to discuss the latest updates on the #coronavirus.
#TaxSeason can be a period of new possibilities – especially when it comes down to what to do with your refund or,… twitter.com/i/web/status/1…
@HeartTampaBay We're so glad to hear it! Thanks @HeartTampaBay.
Passed in December, the SECURE Act has wide-reaching impacts on retirement savings and estate planning for many Ame… twitter.com/i/web/status/1…
Last quarter: record net revenues. A record number of financial advisors. Our 128th consecutive quarter of profitab… twitter.com/i/web/status/1…
CIO @LarryAdamRJ on the #2020markets: "We are optimistic for the upcoming year, but we're not euphoric." Here's why… twitter.com/i/web/status/1…